My-Picture Delivery Times: How Long Does My-Picture Take to Deliver?
by
William Kenny
5 Minutes
2022-02-28
Exactly how long does My-Picture take to deliver? Our comprehensive guide to My-Picture delivery times will help you plan your order.
All our buyers want to receive their brand-new personalised prints as soon as possible.
And if you're buying your canvas or acrylic print as a present, you'll know the delivery time is crucial if you want the big day to be perfect.
That's why this blog post is dedicated entirely to My-Picture delivery times! We'll explain the basic process, then list the total delivery times for each category of product.
In this article:
Introduction to our Delivery Process

Production Times

Shipping Times

Total Delivery Times

More Info
​
My-Picture Delivery: The Basics
The My-Picture.co.uk business model is mass customisation.
That means you get a unique item every time, but our production process is mainly automated.
So we're ready to spring into action and make your print as soon as you complete your order. Getting it to you lightning fast by the standards of the personalised print market.
Your print needs to go through 2 stages before it arrives:
Stage 1: Production. We make all our products ourselves, printing orders individually using the photos you upload.

Stage 2: Shipping. We then hand over your finished products to our trusted shipping partners, who deliver your order direct to your door.
And the Total Delivery Time? The maths is pretty simple! It's Production Time + Delivery Time. You can check the times for YOUR item below.
Production Times
Our production techniques vary across our product range, which means some items can be made super-fast, while others take a bit longer.
You can see the production times for each product category below: they're pretty straightforward.
Please note: All production times are given in working days. This means Monday-Friday, excluding Bank Holidays.
Canvas Prints
Canvas is our signature product. We produce more prints on canvas than in any other format, and we like to think we've got it down to a fine art!
We're the only personalised canvas shop who'll get your photo prints ready for dispatch in just 24 hours.
Please note: This timescale applies only to our standard canvas prints. That means prints with stretcher frames 2cm thick, without Premium Frames.
If you want our XXL wooden stretcher frame or an outer Premium Frame for your print, see All Other Products below for your production time.
Production Time (Canvas Prints): 24 Hours
CUSTOMASK®
Our custom face masks may also be ready for dispatch in 24 hours, but this varies. Production may take as long as 3 days.
The same production time applies to all our masks, whether CUSTOMASK® NEO or CUSTOMASK® PREMIUM.
Masks printed with one of our original designs are usually produced quicker than masks printed with your uploaded photos, but again this can vary. To be on the safe side, you should factor in a 3-day production time whichever print you choose.
Production Time (Face Masks): 1-3 Working Days
Photo Books & Photo Calendars
Our photo books and calendars demand a complex production process. Each one is printed with multiple photos and a range of other design features.
Because of this, these 2 items have the longest production times of all our products. So naturally it pays to book as early as you can if you need your book/calendar ready for a special occasion.
But we're sure you'll agree it was worth the slightly longer wait when you see the quality of the finished product!
Production Time (Photo Books/Calendars): 5-6 Working Days
ALL OTHER PRODUCTS
Otherwise, we keep things simple!
All products from the rest of our catalogue have the same speedy production time: just 2-3 days.
Please note: Remember that canvas prints fall under the All Other Products category if they include an XXL stretcher frame or an external Premium Frame.
Production Time for All Other Products: 2-3 Working Days
Shipping Times
We hand your orders over to our shipping partners for delivery and all our orders have the same shipping time of 3-5 working days (Monday-Friday, excluding Bank Holidays).
Most of our products are shipped with UPS. Smaller orders (1 or 2 articles in formats up to 40 x 30cm) are delivered by Royal Mail.
Please note: Our products have different packaging requirements. Different shaped parcels are shipped separately, so your order could arrive in up to 3 separate deliveries. You'll receive a separate tracking order from UPS for each delivery.
All orders sent with Royal Mail, however, are delivered without tracking.
Shipping Time for All Products: 3-5 Working Days
Total Delivery Times
Once you've completed your order, the total time you can expect to wait for your product to arrive is as follows:
Canvas Prints

Photo Book & Calendar

Production: 1 working day

Shipping: 3-5 working days

Total delivery time: 4-6 working days

Production: 5-6 working days

Shipping: 3-5 working days

Total delivery time: 8-11 working days

CUSTOMASK®

All other products:

Production: 1-3 working days

Shipping: 3-5 working days

Total delivery time: 4-8 working days

Production: 2-3 working days

Shipping: 3-5 working days

Total delivery time: 5-8 working days
Other Things to Keep in Mind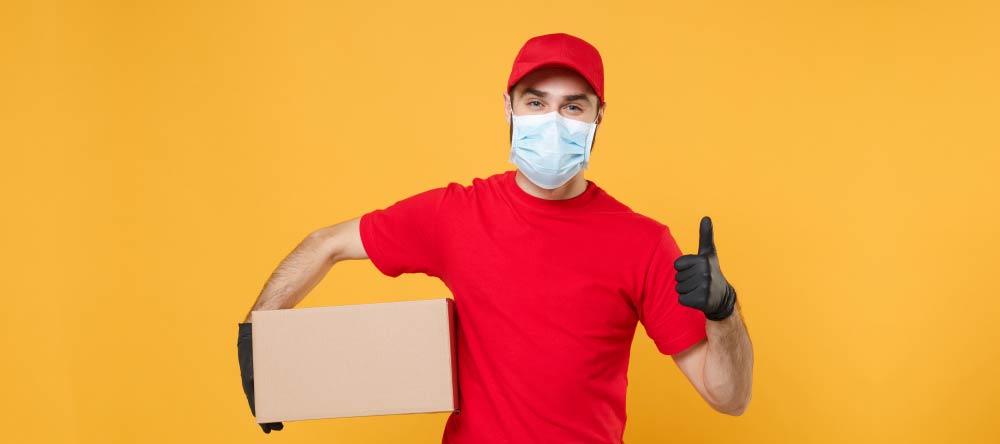 Exceptional Circumstances
We state our production and delivery times in good faith, but inevitably on rare occasions things don't go quite to plan.
At our production facilities we rely on streamlined integration with a range of suppliers, and very occasionally there are times when a surge in demand causes backlogs.
Our logistics partners, too, can sometimes face unexpected pressures. Once your order has been handed over to the courier, there's a limit to what My-Picture.co.uk can do to ensure prompt delivery.
Seasonal Delivery
​
Orders always peak at certain times of the year. This of course applies most of all at Christmas.
Like other online retailers, we operate a special delivery schedule for the festive season. Each year we publish cut-off dates for Christmas delivery.
If you order on or before the date published, delivery by Christmas Eve is guaranteed.
Please note: Ordering after the cut-off date doesn't necessarily mean that your products WON'T arrive in time for Christmas. It only means we can't guarantee they will. Naturally we accept orders placed on any date of the year!
Free Delivery
If you order products worth a total of £49 or more, delivery is absolutely FREE!
Popular Products